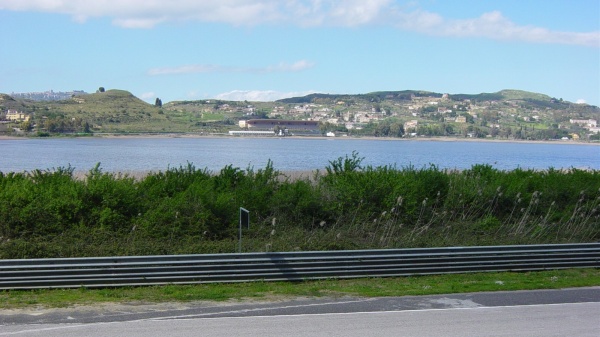 Pergusa grew up at the beginning of the last century on the shores of the lake of the same name, about a dozen kilometres south of Enna.
Linked to the myth of the rape of Proserpine, the lake is of plutonic origin and has no inlets or outlets. It is a stopover place for migratory birds, attracted by the dense vegetation surrounding it; eucalyptus trees grow around it and the motor racing track encircles it.
This slightly brackish basin, the farthest inland in Sicily, remains an area of considerable naturalistic interest: Lake Pergusa has been declared a Special Nature Reserve because of the periodical reddening of its waters caused by biological and sulphur phenomena, which cause the waters to turn carmine red in ten-year cycles, resulting in repeated mentions of the "lake of blood".
In the vicinity, you can also visit the Cozzo Matrice archaeological site where the chamber tombs of a rock necropolis, traces of huts dating from the Copper Age and a long stretch of defence walls were discovered in the late 1970s.